PARK-101 High Speed Barrier Gate Traffic Gate Boom Gate Barrier
| | | | |
| --- | --- | --- | --- |
| Customization | Logo | Place Of Origin | Shenzhen,China |
| Model Number | PARK-101 | Product Name | High Speed Barrier Gate Traffic Gate Boom Gate Barrier |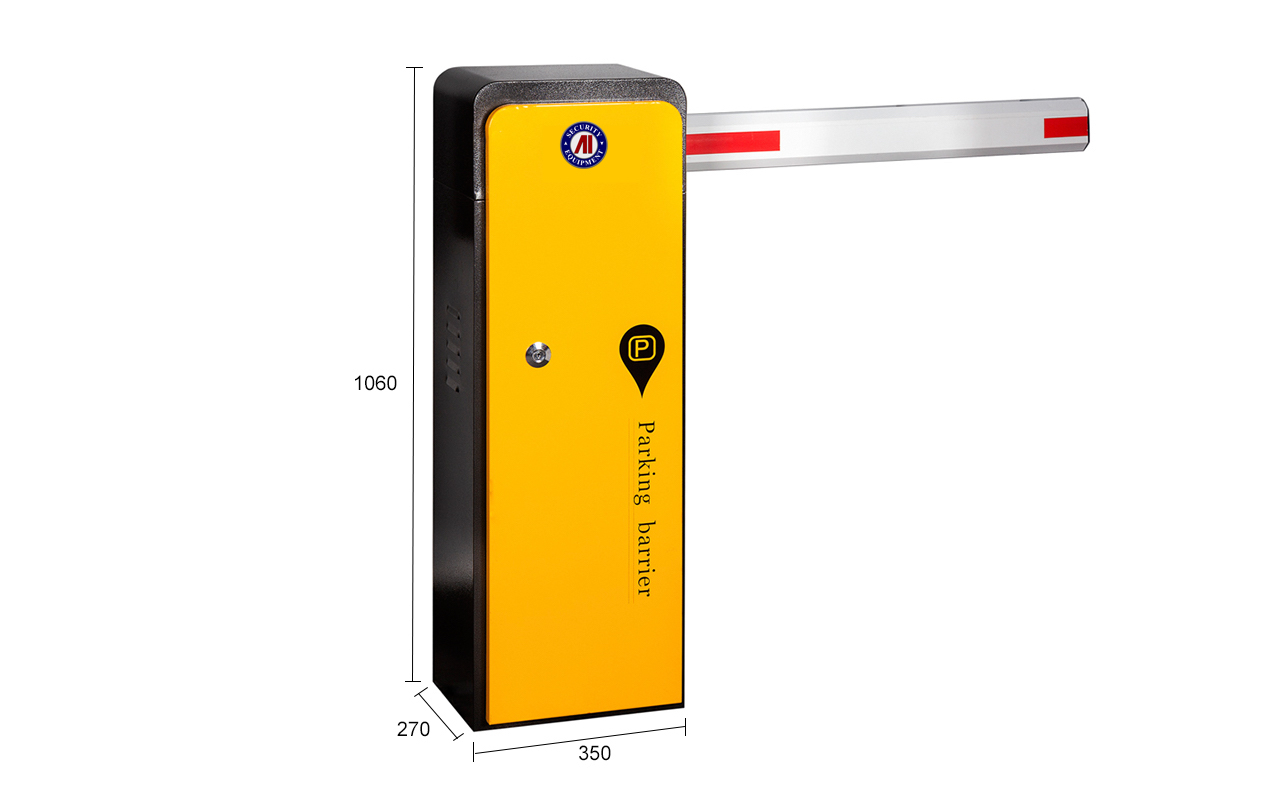 Barrier Boom Functions
1.Using high-speed servo motor, small size, light weight, fast response, stable operation;
2.High speed lift, favorite 0.6s; slow falling, humanized safety design;
3.Adjustable left and right directions, adapt to more applications;
4.Encoder limit, high precision, long life, easy debugging;
5.Traffic light display, red light for closing the gate, green light for opening the gate;
6.The door can be closed with a delay time, cooperate with infrared protection device to realize unattended operation;
7.It can be connected with protective devices such as pressure wave, infrared, and ground sense;
8.With the function of outputting the gate opening and closing status;
9.Possess the ground sense counting function, which needs to be suitable for high throughput environment
Adjustable speed:
The operating speed of the barrier can be adjusted as required
Return when blocked:
When encountering obstacles such as people/cars during operation, the pole will be automatically lifted; the sensitivity of the return to obstacle can be set as required
Intelligent self-check:
Intelligent self-check, always protect system safety
Delay closing:
Time delay can be set to close the gate, with infrared protection device to realize unattended
Sense count:
With ground sense counting, suitable for high-throughput application environment
Error code:
Check the running status of the movement, and display different fault codes when a fault occurs, so as to eliminate the fault
Function setting:
With function settings such as lever type selection, starting angle, counting, delay drop, return sensitivity when resistance, 485 communication, running status, limit setting, etc.
How to choose Barrier boom
Barrier boom regulate the stream of car, control exit and entrance.
Barrier boom are installed at parking lot,security desks, governmental facilities, schools, banks, hospitals, universities, sports etc.