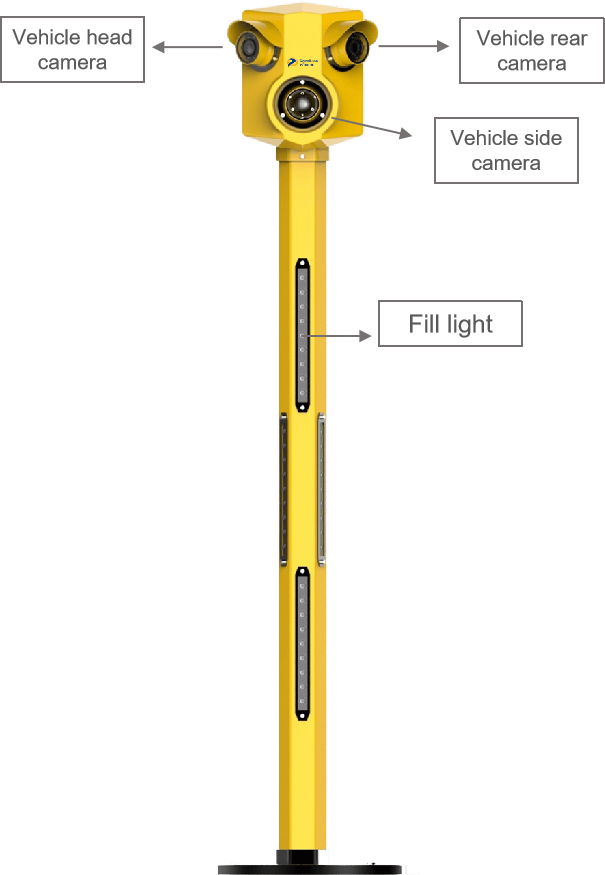 Hardware introduction
Vehicle head,rear camera:3A lens,Capture close-ups of the head and tail of   the vehicle,while recognizing the vehicle license plate.
Vehicle side camera:Fisheye lens, image correction technology, capture vehicle side image.
Fill light:Built-in light-sensitive controller in the fill light, proactively fills the body light.
Minions,Accurate vehicle identification process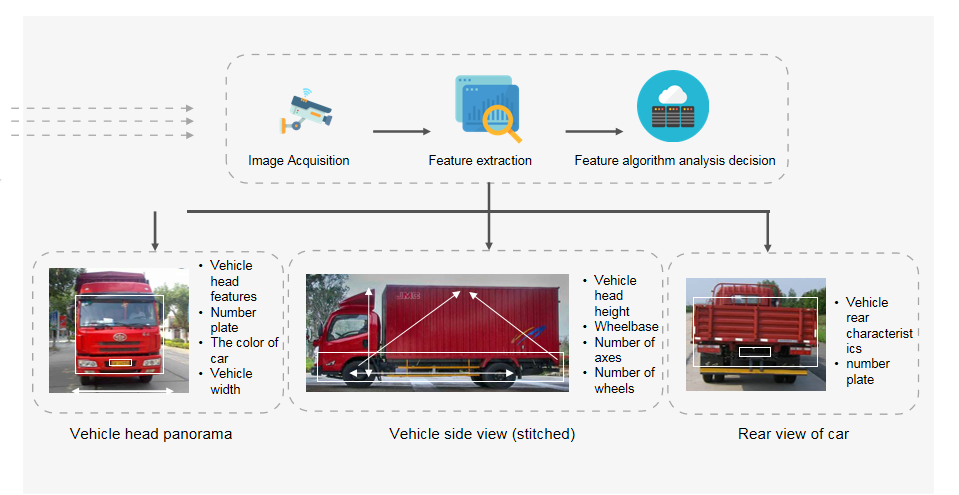 1.Stitching a vehicle side panorama from a JPEG stream collected from a side camera.
2.Separate each vehicle from the stitching map, and identify the vehicle type through the characteristic information of the wheels and axles on the side.
3.Receive the close-up image of the vehicle and the license plate recognition result from the front and rear cameras, match the type of vehicle recognized by itself,
and output the result externally.
4.The recognition result storage.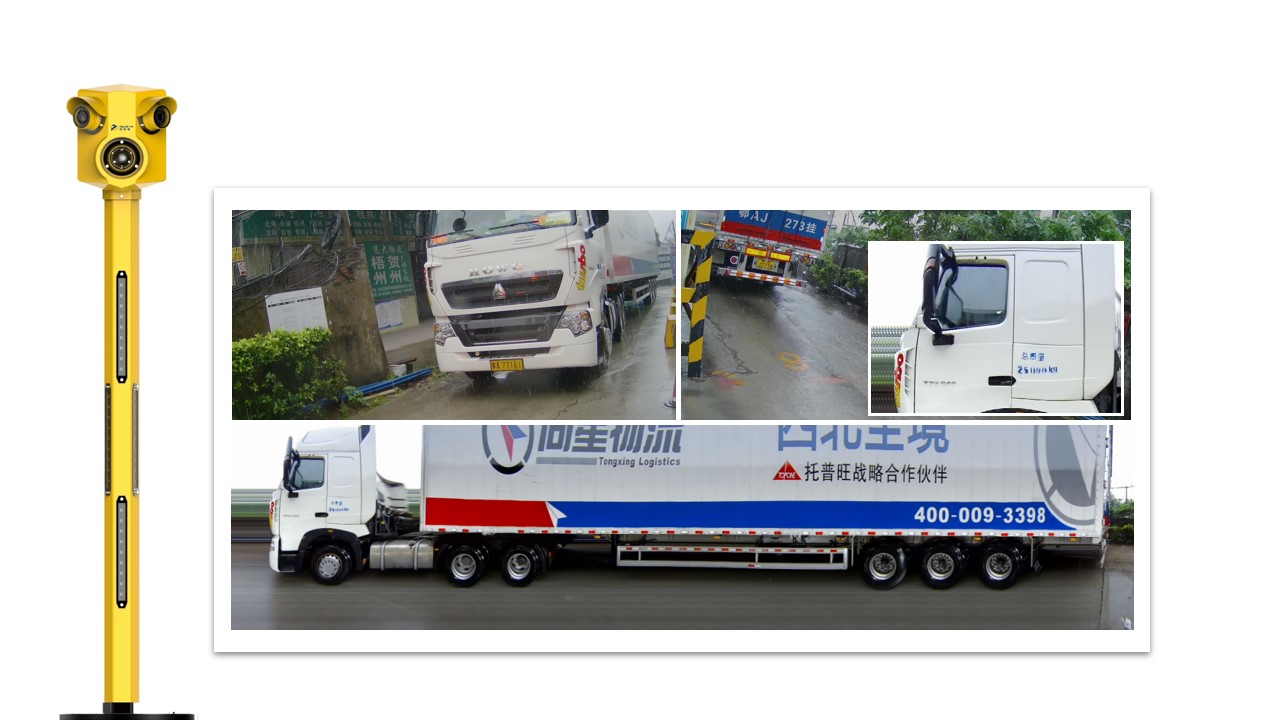 Panoramic architecture of parking system in Smart Logistics Park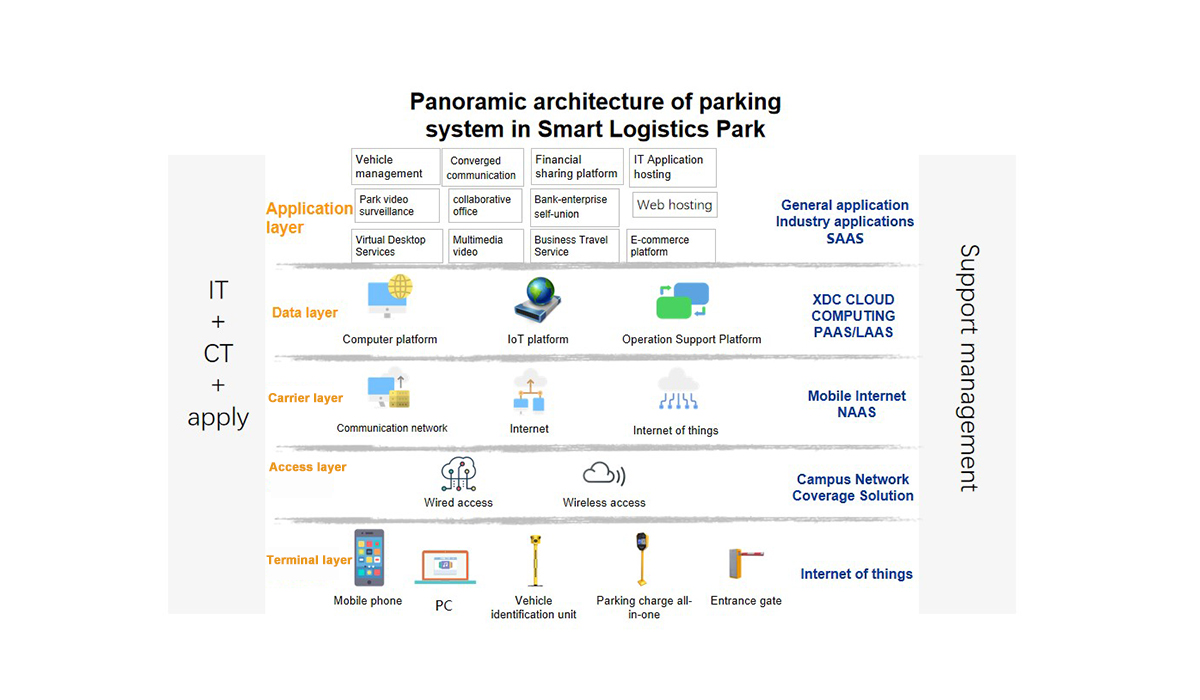 Minions,Helping logistics parks improve traffic efficiency ten times
1.The system automatically judges the accuracy rate of 99%.
2.No need to stop, decelerate into the field for 6 seconds-> drop the bar (4 seconds) for a total of 10 seconds,72% faster passage speed.
3.Recognize vehicle front and license plates,solving trailer and drop trailer problems.
4.The system automatically and accurately calculates the parking fee based on the vehicle model. The charge amount is 23,000 / day,Reduce over 10% fee loopholes.
5.Manual cut in half,Save 450,000 a year Payments such as online WeChat and Alipay.
Findings from the six dimensions of vehicle classification, traffic speed, dumping problems, toll loopholes, toll collectors, and payment methods
After installing Minions, the logistics park's charging efficiency increased by 3 to 4 times, and the traffic efficiency increased by 8 to 10 times.
Reduce labor costs and fee loopholes, increase parking lot daily revenue by 3000