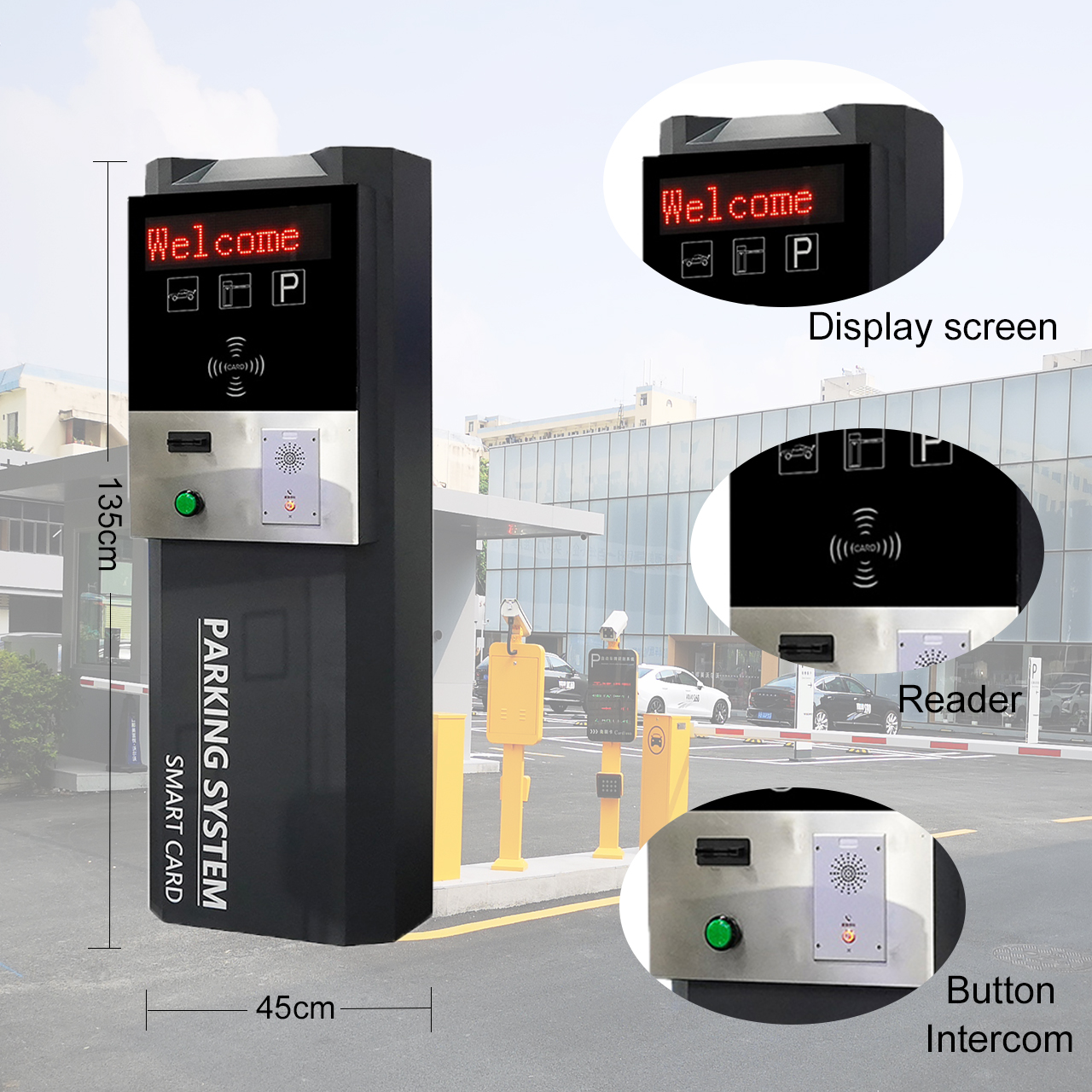 What is ticket dispenser solution?
Ticket dispenser is the key equipment of the parking lot management system, generally refers to the management equipment of cards and barriers in the parking lot charging management system or ticketing system.
The main components of the ticket box include voice output module, LED or LCD display module, card management module, main control module, vehicle detection module and power supply module. The ticket box is an indispensable part of the parking lot and other ticketing intelligence, and is widely used in the management of various vehicle passages
1. Unique manual release can stop the boom at any angle,  Auto-reset  when power on.
2. Bar can rise and fall on left/right sides by setting on the same machine.
3.One balance spring is suitable for all types of bars.
4. Unique remote controller, 3 buttons to control the barrier gate, safety  and easy using.
5. Support the external and internal VEHICLE LOOP DETECTOR (optional).
6. Machine core can automatically adapt to low temperature.
Process description:
Entrance:
Push Button and pick up the ticket
Take the card and paste up it on the dispenser box to raise the barrier gate.
It must be waiting a minute that the barrier has alreadlly rose up.
Exit:
The vehicle begin go through the barrier and entry parking.
Scan the ticket to exit.
Advantages of parking ticket dispenser
Advantages of parking lot entrance control ticket dispenser
* It can realize "one car one ticket".
* Intercom with the center and automatic counting and statistics function
* With Handheld scanner
* High-brightness LED Chinese characters are automatically displayed and turned over, and the remaining parking spaces are displayed
* Appearance size and color are optional
* Voice prompt, help intercom function